Heimatabend 2002
Our Heimatabend 2002 "The
Sound of Plattling" was our tribute to (or parody of) the
Rogers & Hammerstein musical "The Sound of Music".
The story?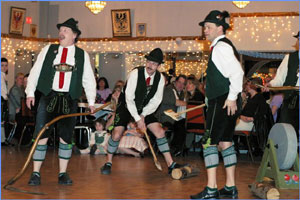 A
happy wandering Schuhplattler finds himself in Kleinville, where
the late mayor's mourning widow has declared that there be no
singing or dancing the village. After some trouble with the authorities,
the plattler succeeds in getting the widow to change her mind,
and soon the village celebrates with (what else?) some traditional
folkdancing. Highlights include the Alpenspatzen children, a Landler
dance, and the "Lonely Goatherd" puppet show.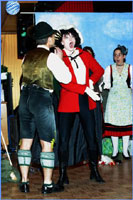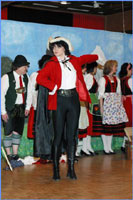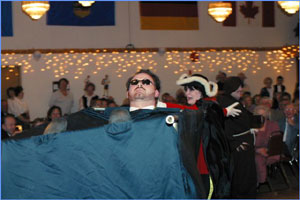 The plattler upsets the mayor's widow, re-enactment of the mayors'
tragic accident.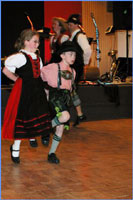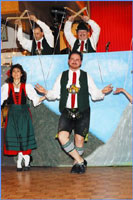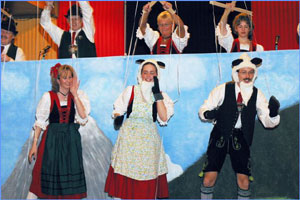 Alpenspatzen performing with the adult group, the "Lonely
Goatherd" show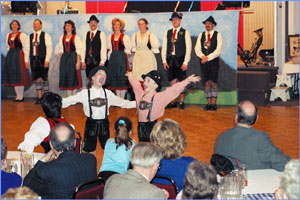 Farewell, so long, auf Wiedersehn, goodbye
[As an aside, we received an e-mail
from the Bavarian town of Plattling, wondering what the title
of our event had to do with their village!!]
See 2000's Heimatabend
here!