HEIMATABEND 2017: Grimm's Rejected Fairy Tales…
… it's coming on 22 April 2017 in Edmonton at the German-Canadian Cultural Centre! Come see the Bavarian Schuhplattlers of Edmonton put on their annual show at our club! Please circulate widely. Tickets go on sale on Thursday, 23 March 2017. Don't miss it!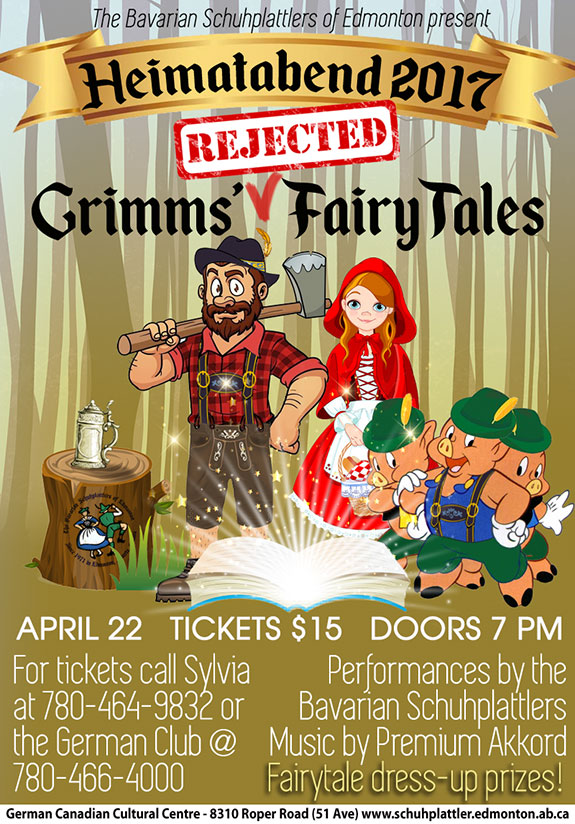 For bookings and inquiries please contact us at mail@schuhplattler.edmonton.ab.ca
COME VISIT US!
We practice most Thursdays
at 7:30 p.m. at the
German-Canadian Cultural Centre
8310 Roper Road (51 Avenue)
Mailing address:
Bavarian Schuhplattlers of Edmonton
German-Canadian Cultural Centre
8310 Roper Road (51 Avenue)
Edmonton, Alberta
CANADA T6E 6E3
---
Affiliations
Gauverband Nordamerika
The Gauverband Nordamerika
Inc. is an organization founded in 1965 for the purpose of promoting
Bavarian and Tyrolean folk dancing, costumes, customs and culture;
and establishing mutual fellowship.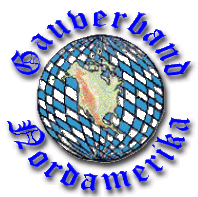 member group
German
Canadian Cultural Association Edmonton
The GCCA Edmonton is an amalgamation of three former German clubs, located at 8310
Roper Road, Edmonton, Alberta.

member group
German
Canadian Association of Alberta
The GCAA is the umbrella organization for German-Canadian activities in the
province of Alberta.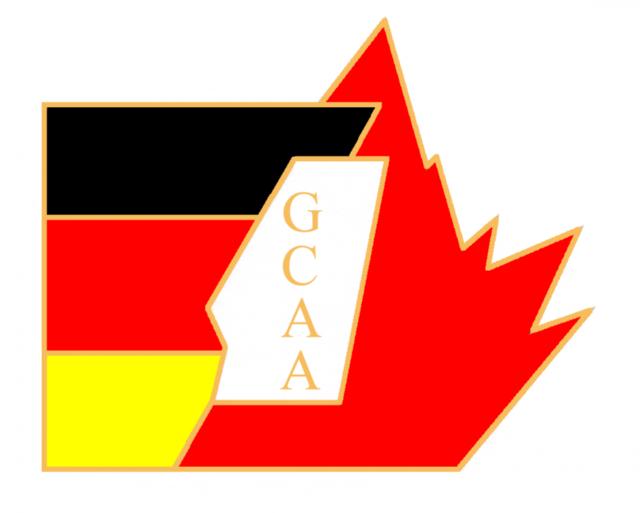 member group